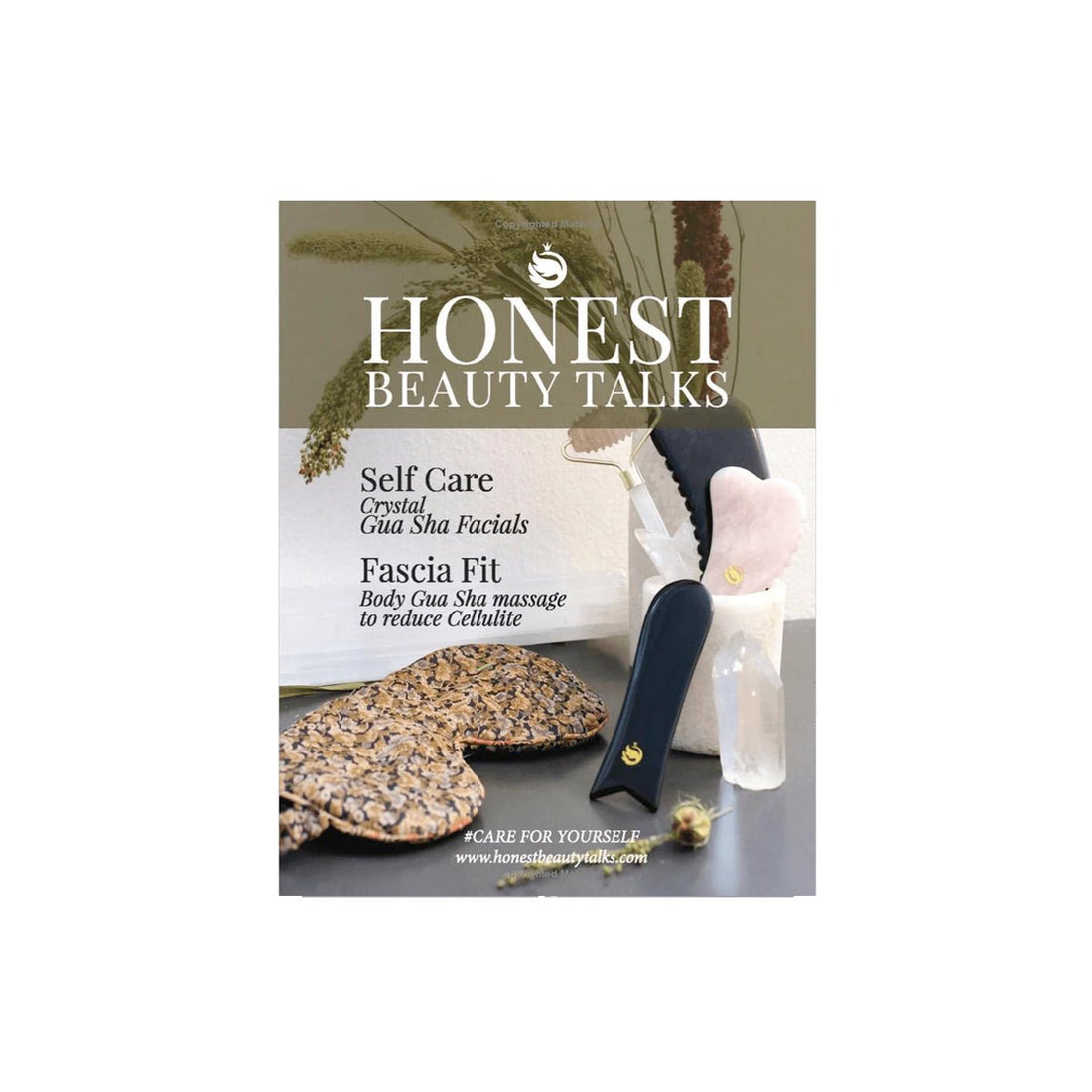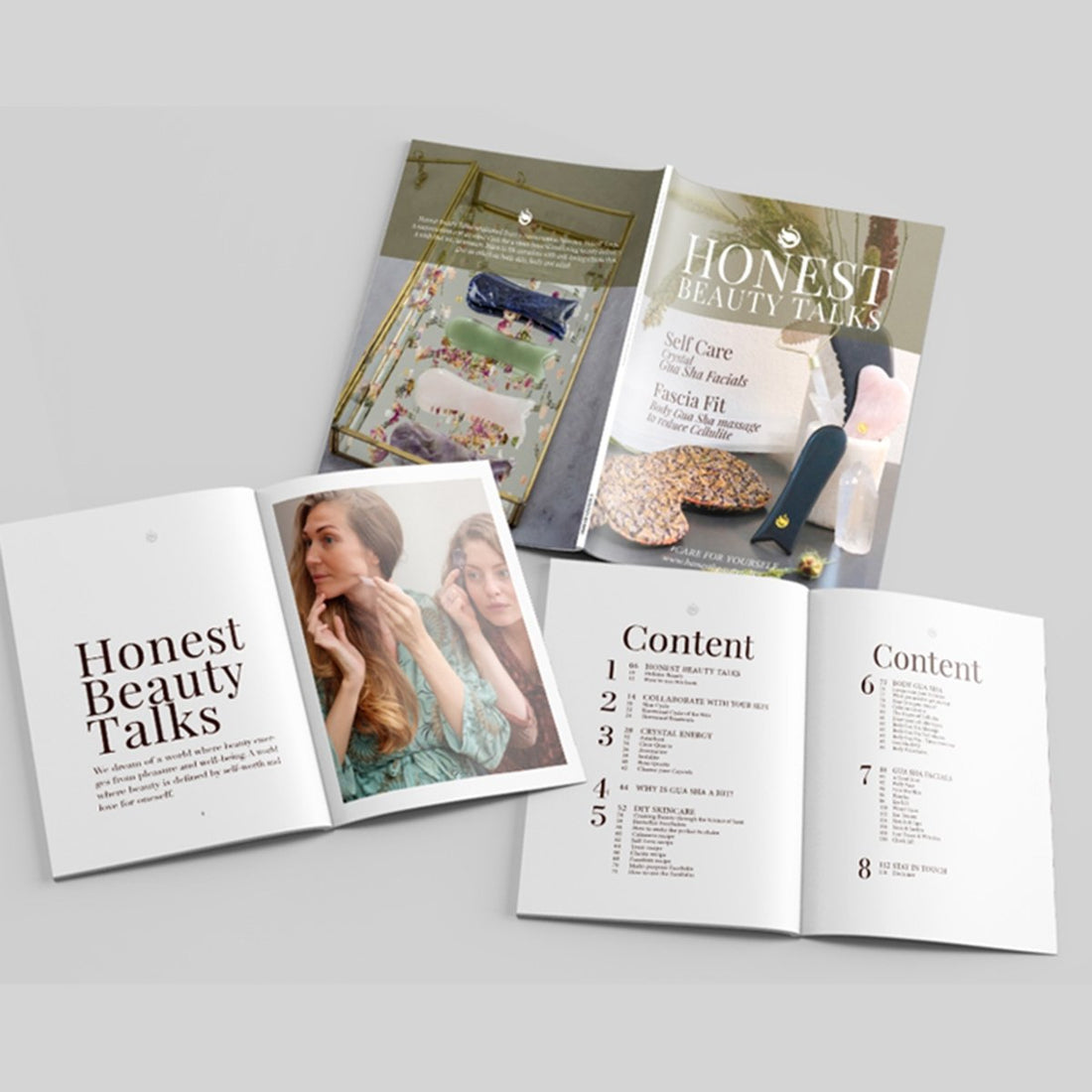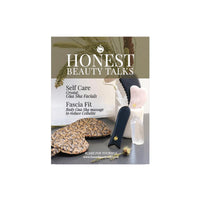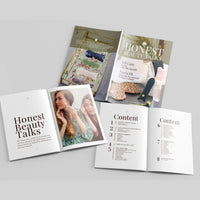 Ebog - Honest Beauty Talks ENGLISH
Honest Beauty Talks originated from a conversation between Holistic Skin Therapists Maja and Tanja. A conversation and an aspiration for a more honest and loving beauty industry. A wish that we, as women, learn to fill ourselves with self-loving rituals that give us an effect on both skin, body and mind. We named it "Honest Beauty Talks".
We would like to invite you into our conversation through this ebook.
This ebook is a result of our combined 20 years of experience as Holistic Skin Therapists and what we believe are the root causes of skin concerns and our best tools to remedy them.
In 2015 Maja started teaching gua sha facial techniques and face yoga at The Scandinavian School of Holistic Skin Therapy, owned by Tanja, in Copenhagen. Our company grew out of this experience and this book is the results of years of teaching our Gua sha fusion facials.
Besides learning 10 amazing DIY gua sha facials, you also receive a crash course in Holistic skin anatomy and therapy, the recipes for our 5 best seller face balms and our popular guide to reducing cellulite with non-invasive body gua sha techniques.
We hope you will enjoy the self care practises in this book as much as we, our clients and students do.
NOTE - This is an ebook